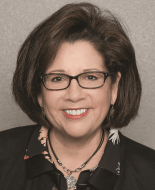 Get condo insurance coverage options in Harrison, NY
from State Farm® insurance agent
Tamara Lanza
See reviews
Get a condo insurance quote
Protect your unit and personal belongings with condo insurance coverage that fits your lifestyle and budget.
Condo insurance discounts and savings
Choose State Farm and save! As a State Farm customer, you could qualify for one or more of the many condo insurance discounts we offer, including:
Multiple line
Bundle and save! When you purchase both condo and auto insurance from State Farm, you may be eligible for discounts on both policies.
Home alert protection
You may qualify for a condo insurance discount if you have installed fire, smoke, or burglar alarms or any other home monitoring system.
Automatic sprinklers
If your unit has an automatic sprinkler system, you may be eligible for a discount on your condo insurance.
Discount availability and discount amounts may vary.
About me
State Farm insurance agent
Agent license NY-LA842833, NY-PC842833, CT-2638244
Bronze Tablet Agent, Legion of Honor Agent
Millionaire Travel Club Agent
Ambassadors for Life Travel Club Agent
Graduate, Wesleyan University, Middletown, CT
Office details
Address
18 Halstead Ave, Harrison, NY 10528
See map and directions
Office hours
| | |
| --- | --- |
| Sunday | Closed |
| Monday | 09:00AM-05:30PM |
| Tuesday | 09:00AM-05:30PM |
| Wednesday | 09:00AM-05:30PM |
| Thursday | 09:00AM-05:30PM |
| Friday | 09:00AM-05:30PM |
| Saturday | Closed |
Insurance products
Auto
Home
Property
Business
Life
Health
Specialty products
Recent reviews
Very nice and helpful. You can tell she's smiling when she talks to you on the phone.
Stella DiDomizio is my account manager for the past several years and she has been nothing short of wonderful. She is always responsive, getting back to me with information on the same day. She proactively does whatever she can to make my experience as stress free as possible. I can count on her for the best rate and best policy. She always goes above and beyond. Thank you!
I work with Mike Johnson and he is a pleasure to deal with. When my wife got into a minor fender bender on Aug 2021, he walked us through all of the options. When we decided to file a claim, he managed all of the details with the claims office, communicated clearly on pending items, and facilitated the whole process, minimizing the stress saving us time. Excellent service with a friendly attitude. Glad I chose the Lanza agency.